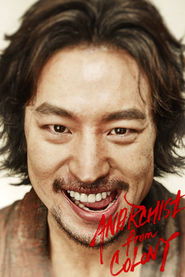 Anarchist from Colony
The most interesting anarchists ever during Japanese colonial era now fight against the world.
Jun. 28, 2017
South Korea
129 Min.
Sinopsis
Seorang anarko Korea, Park Yeol dan seorang anarko Jepang, Fumiko, bersekongkol untuk melawan sistem. Tidak hanya Jepang, tetapi juga sistem dunia dengan risiko hidup dan cinta mereka.
IMDb Rating 6 435 votes
TMDb Rating 7.6 13 votes
Penting! Untuk masuk ke halaman download, kalian akan diarahkan ke halaman lain yang bertujuan untuk menghindari spam. Cara menggunakannya, tunggu sekitar 3 detik lalu akan muncul button Klik 2x untuk Download, setelah klik 2x kalian akan diarahkan ke halaman download. Thank you.